Bison 3514 3-Jaw Steel Self-Centring Scroll Chuck with Type A Mounting - DIN 55026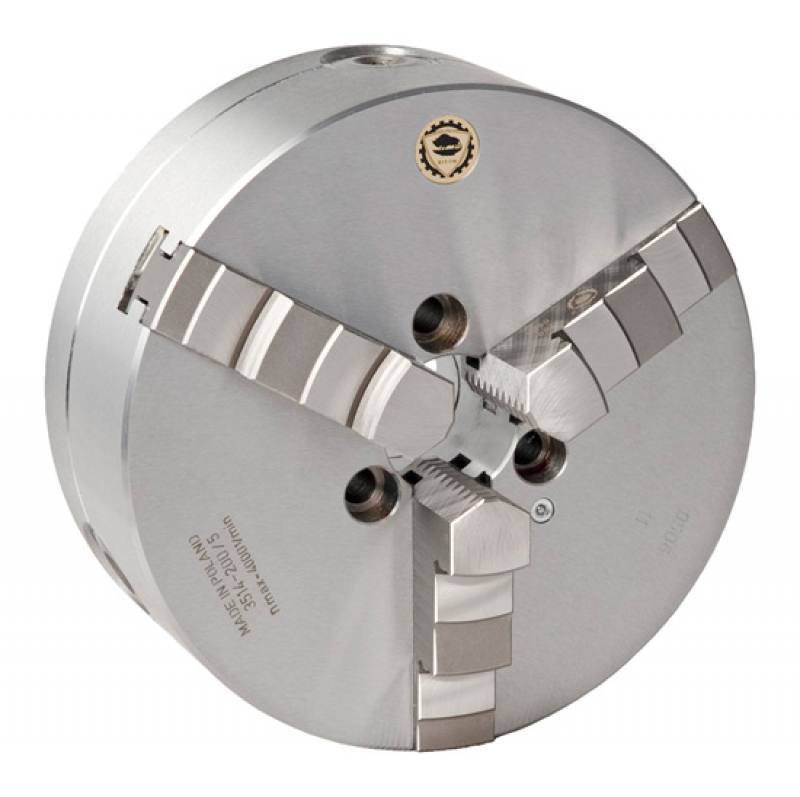 3514-200-5A1 3-Jaw Sc Scroll Chuck
Product SKU: ...353514640300

Now:


£1.00

ex VAT £1,292.76 incl. VAT


In Stock subject to availability

Supplied with one set of hard outside-inside solid jaws one set of hard outside solid jaws and one wrench. Bison scroll chucks are manufactured entirely within Bison Bial's factory in Poland and are world renowned for offering superb quality and maximising tool life. Steel body material provides higher rigidity and wear resistance enabling the chuck to withstand higher machining forces.

Features: • Hardened and ground working surfaces prolong life while ensuring continuous accuracy and repeatability. • Excelent Value. • Self-centring. • Steel body. • Ideal for clamping 3-sided (triangular) and 6-sided (hexagonal) jobs. • Supplied with hard outside-inside solid jaws • Balanced scroll plate allows higher rotation speeds without excess vibration. • Mounted directly to 'ÄúA'Äù type machine tool spindles. • Chucks with diameters 500 mm and above are equipped with additional T-slots.