Digital & Analogue Surface & Hardness Testing Equipment
CV ULTRASONIC THICKNESS GAUGE - TT-100 SERIES
The TT series represents a range of quality, hand-held, ultrasonic gauges for accurate measurement of wall thickness of a variety of materials, displaying results on a clear digital display. Suitable for metals, glass and plastics.
BOWERS W-TH-170 UNIVERSAL PORTABLE DIGITAL HARDNESS TESTER
Features: ¥ Impact device D integrated: no cables! ¥ Wide measuring range. ¥ Direct display of hardness scales Rockwell HRB, HRC, Vickers HV, Brinell HB, Shore HS, Leebs HLD. ¥ For all metallic materials. ¥ Provides testing at any angle ¥ Simple handling and low test expenditure ¥ High accuracy ±0.5% ¥ Clear LCD display showing all functions and parameters ¥ Conforms to ASTM A 956 and DIN 50156 ¥ USB output to PC only
BOWERS W-TH-110 DIGITAL UNIVERSAL PORTABLE HARDNESS TESTER
The new TH-110, part of the unbeatable series of CV Leeb type dynamic hardness testers offers a very affordable but accurate hardness testing solution for on-site testing in workshops and in field operations. The unit assures accurate and reliable measurement.
ACCRETECH HANDYSURF - PORTABLE SURFACE MEASUREMENT
The HandySurf is particularly suitable for production-related use. Measurements can be performed in a range of positions with the detachable feed unit. The systemÕs user-friendly operation and simple probe change enable safe and fast measurement by the operator.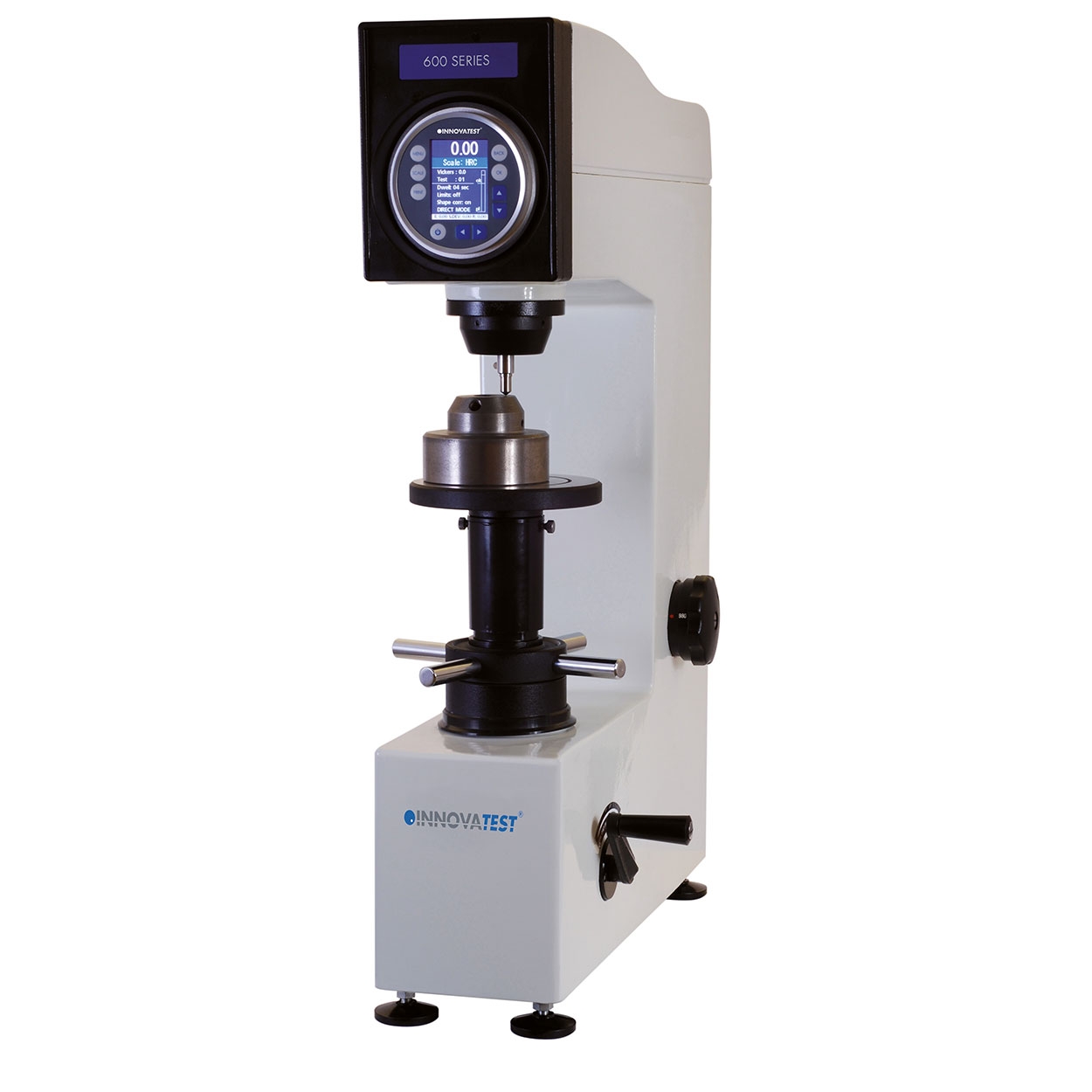 ROCKWELL BENCH HARDNESS TESTER
Features: ¥ Basic regular Rockwell bench tester range offering accuracy, reliability and durability at an extremely affordable price ¥ Direct display of HRC, B, A, F ¥ Rugged construction, will withstand toughest environments ¥ Standard delivery includes range of test anvils, indenters and test blocks ¥ Accuracy conforms to EN-ISO 6508 and ASTM-E18 ¥ Large capacity to accommodate large test specimens