Emuge Metric Coarse Spiral Point Multi Tap GLT-1 Coated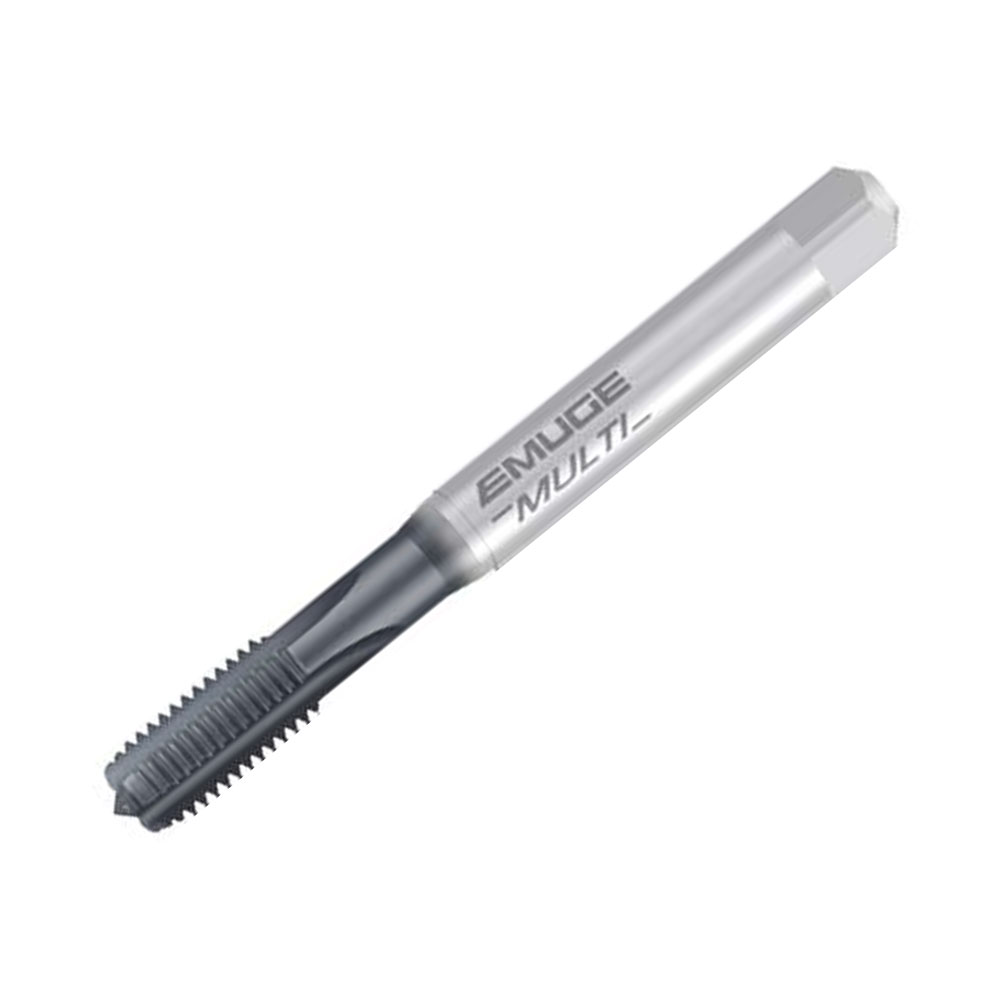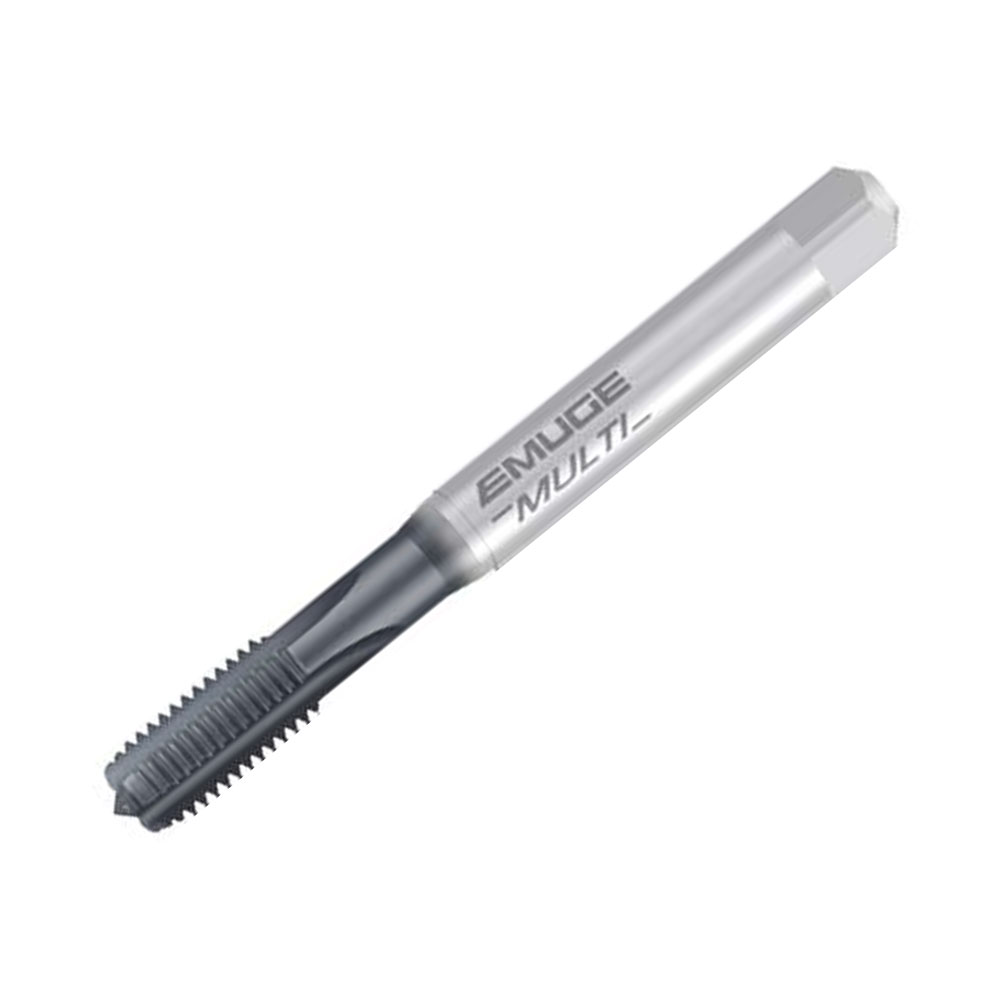 Emuge Metric Coarse Spiral Point Multi Tap GLT-1 Coated
Series: B/C510C101-M

Starting From:


£15.70

excl VAT£18.84 incl. VAT

The EMUGE Multi-tap is the original all purpose tapping solution for nearly all materials.

EMUGE's rolls royce coating type GLT1 offers significant performance increases when compared to the standard NE2/NT2 coating.

This range eliminates the need to stock different geometries for different materials, offering significant cost savings.
GLT1 is a Multi layered coating which has a hard smooth surface
Tremendous increase in tool life and superior swarf evacuation
High performance tap to machine steels, stainless steel, duplex,cast iron, aluminium and non-ferrous materials
Attractive price-performance ratio
These taps are also extremely well priced considering what they offer. It's Also available in most of the common thread forms
max. 2 x d1
In Stock
Get it on Fri, 29th Oct
Rekord 1A-MULTI-GLT-1 machine tap M2-6HX
List Price:
£20.90
ex VAT £25.08 inc VAT
In Stock
Get it on Fri, 29th Oct
Rekord 1A-MULTI-GLT-1 machine tap M2,5-6HX
List Price:
£19.70
ex VAT £23.64 inc VAT
In Stock
Get it on Fri, 29th Oct
Rekord 1A-MULTI-GLT-1 machine tap M3-6HX
List Price:
£15.70
ex VAT £18.84 inc VAT
In Stock
Get it on Fri, 29th Oct
Rekord 1A-MULTI-GLT-1 machine tap M4-6HX
List Price:
£17.20
ex VAT £20.64 inc VAT
In Stock
Get it on Fri, 29th Oct
Rekord 1A-MULTI-GLT-1 machine tap M5-6HX
List Price:
£18.00
ex VAT £21.60 inc VAT
In Stock
Get it on Fri, 29th Oct
Rekord 1A-MULTI-GLT-1 machine tap M6-6HX
List Price:
£24.00
ex VAT £28.80 inc VAT
In Stock
Get it on Fri, 29th Oct
Rekord 1A-MULTI-GLT-1 machine tap M8-6HX
List Price:
£25.70
ex VAT £30.84 inc VAT
In Stock
Get it on Fri, 29th Oct
Rekord 1A-MULTI-GLT-1 machine tap M10-6HX
List Price:
£32.60
ex VAT £39.12 inc VAT
In Stock
Get it on Fri, 29th Oct
Rekord 2A-MULTI-GLT-1 machine tap M12-6HX
List Price:
£38.20
ex VAT £45.84 inc VAT
In Stock
Get it on Fri, 29th Oct
Rekord 2A-MULTI-GLT-1 machine tap M14-6HX
List Price:
£52.70
ex VAT £63.24 inc VAT
In Stock
Get it on Fri, 29th Oct
Rekord 2A-MULTI-GLT-1 machine tap M16-6HX
List Price:
£52.00
ex VAT £62.40 inc VAT
In Stock
Get it on Fri, 29th Oct
Rekord 2A-MULTI-GLT-1 machine tap M18-6HX
List Price:
£80.50
ex VAT £96.60 inc VAT
In Stock
Get it on Fri, 29th Oct
Rekord 2A-MULTI-GLT-1 machine tap M20-6HX
List Price:
£94.20
ex VAT £113.04 inc VAT
In Stock
Get it on Fri, 29th Oct
Rekord 2A-MULTI-GLT-1 machine tap M22-6HX
List Price:
£123.80
ex VAT £148.56 inc VAT
In Stock
Get it on Fri, 29th Oct
Rekord 2A-MULTI-GLT-1 machine tap M24-6HX
List Price:
£112.80
ex VAT £135.36 inc VAT